Course Specialisations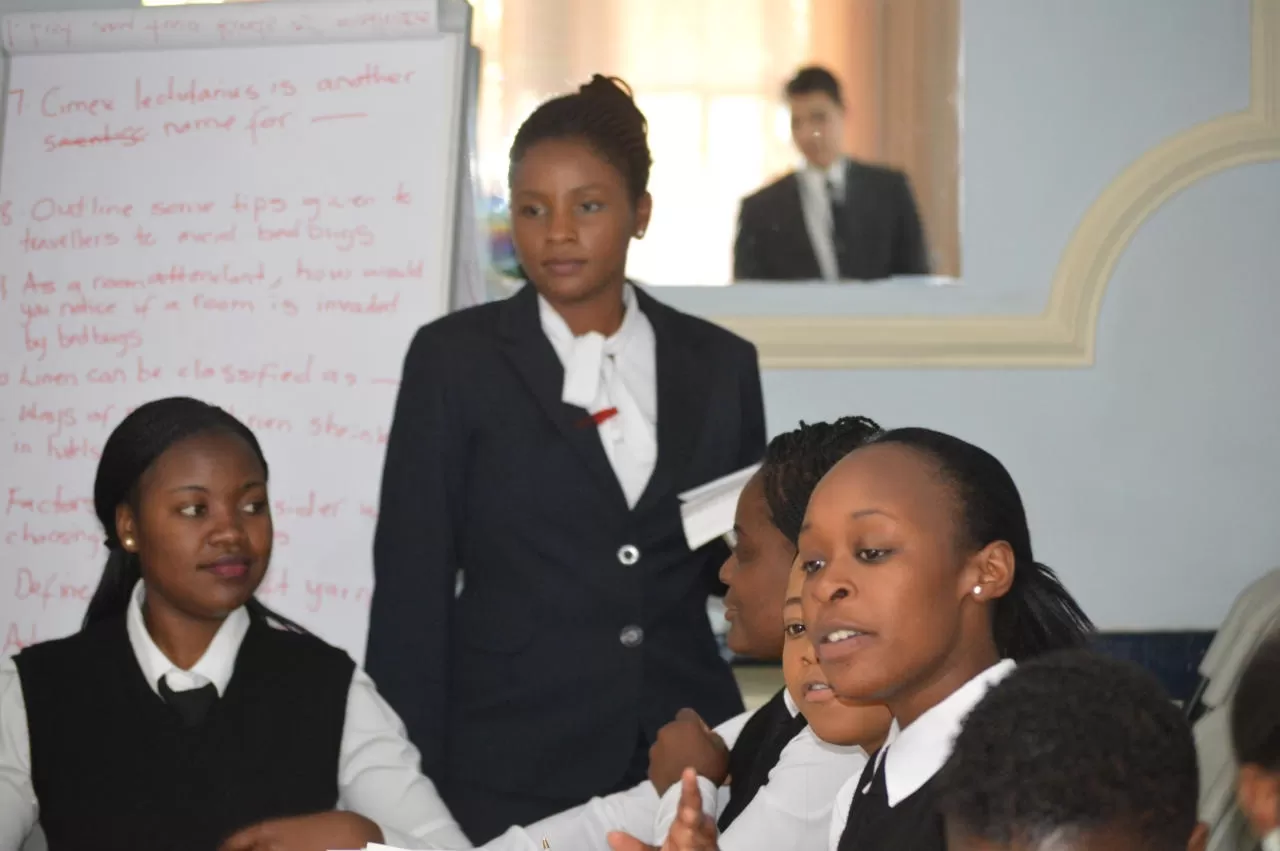 City & Guilds
1 Year
Full Time / Part Time
English
Course Specialisations
Are you ready to move up the ladder? Then choose from any of the specializations offered here to ready yourself for that Management position you are eyeing.
The duration of all the courses is 1 year.
Marketing and Sales Management Curriculum
Courses:
472 Hospitality Sales Marketing
478 Convention Management and Service
250 Supervision in the hospitality Industry
323 Fundamentals of Destination Management and Marketing
374 Revenue Management: Maximising Revenue in Hosptality Operations
Food And Beverage Management Curriculum
Courses:
245 Food Safety: Managing with the HACCP System
349 Managing Service in Food and Beverage Operations
464 Planning and Control for food and Beverage Operations
250 Supervision in the hospitality Industry
445 Purchasing for Food Service Operations
Rooms Division Management Curriculum
Courses:
333 Managing Front Office Operations
338 Managing Housekeeping Operations
468 Managing Technology in the Hospitality Industry
250 Supervision in the hospitality Industry
387 Security And Loss Prevention Management
Human Resources Management Curriculum
Courses:
304 Leadership and Management in the Hospitality Industry
354 Training and Development for the Hospitality Industry
357 Managing Hospitality Human Resources
250 Supervision in the hospitality Industry
103 Hospitality Today
Food Safety: Managing The HACCP Way
HACCP, or the Hazard Analysis Critical Control Point system, is a process control system that identifies where hazards might occur in the food production process and puts into place stringent actions to take to prevent the hazards from occurring.
Hazard analysis and critical control points or HACCP is a systematic preventive approach to food safety from biological, chemical, and physical hazards in production processes that can cause the finished product to be unsafe, and designs measurements to reduce these risks to a safe level.
Courses:
Statistics from the Centers for Disease Control and Prevention (CDC)
Actual examples of foodborne illness outbreaks
Discussion of major food allergens
Time-temperature control for safety of potentially hazardous foods
Sequence for hand washing and avoiding recontamination of hands
Provisions regarding the re-service of food
This is a very essential qualification especially for individuals who are currently working or intend to work as Quality controllers, Food Safety Specialists or anyone who simply works with food.
French S.A.H.T.C. - The Hospitality School in conjunction with Alliance Francaise, Harare
These courses cover all four core areas of language development: speaking, reading comprehension, writing and listening.
All the tutors are qualified and trained teachers. Trainees will interact, communicate and work in small groups using the most advanced audiovisual methods and equipments.
The classes cover all levels of French, from complete beginner (level A1) to independent (level B2), following the official curriculum of "Common European Framework of Reference for Languages".Trainees will sit official French government language proficiency which is an nternationally recognised certification.
COURSE STRUCTURE
There are 4 levels to complete the full curriculum:
LEVEL A1/A2 (notions): completed in 4 sessions of 30 hours each / 120 hours
LEVEL A2/B1 (notions): completed in 4 sessions of 30 hours each / 120 hours
LEVEL B1 (Full): completed in 5 sessions of 30 hours each / 150 hours
LEVEL B2 (Full): completed in 6 sessions of 30 hours each / 180 hours
These timetables are integrated into our daily curriculum to encourage a comfortable learning pace for the trainees
Bar, Beverage and Barista Training
This program provides an indepth understanding of all beverages such as tea, coffee, etc.
Areas of study include, among others, the following:
History of beverages such as coffee and tea
Different machines and equipment use
Customer Service
Responsible alcohol service
Bar service
Table Service
Entry Requirements
At least 5 'O' Levels including English or 2 'A' Levels.
Age: 17 years and above.