International Hospitality Management Diploma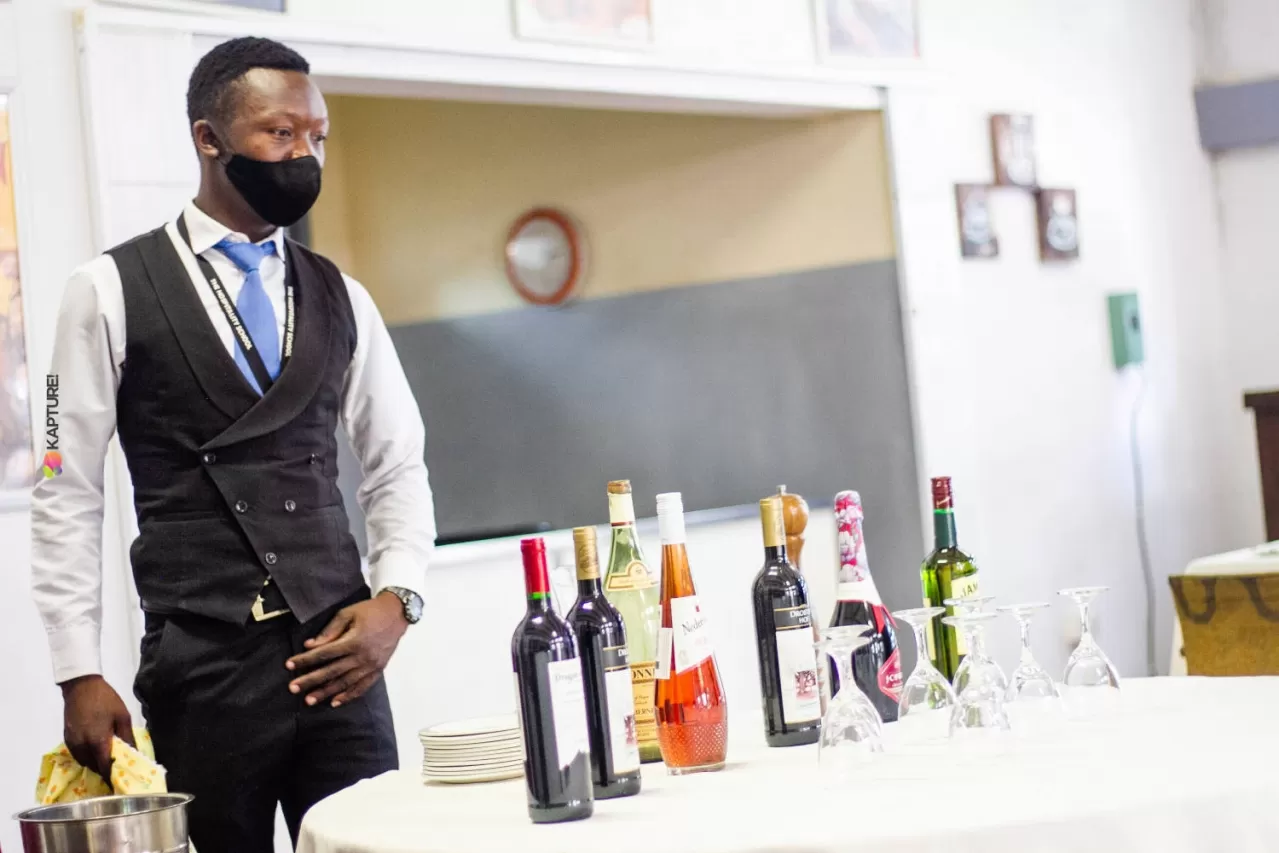 AHLEI
2 Years
Full Time
IHMBD
English
************************** TAB BREAK - COURSE OVERVIEW ****************************
International Hospitality Management Diploma
This 12 module diploma prepares students for a supervisory or management trainee position at a hospitality/lodging property by teaching them the various operational areas of a full-service hotel. The courses include: Front Office Operations, Supervision in the Hospitality Industry, Food and Beverage Operations Management
Duration: 2 years
12 A.H & L.A modules with 400hours intensive tuition per year and over 1500 hours practical attachment over 18 months.
Examinations:
Completion at the end of each module facilitation week and assignments. 12 Certificates + one International Hospitality Business Management Diploma awarded on successful completion of the 12 modules.
************************** TAB BREAK - COURSE OUTLINE ****************************
Course Outline
250 - Supervision in the Hospitality Industry
Gives supervisors and aspiring supervisors the information they need in the hospitality industry. Covers how to recruit, select and train, increase productivity, control labour costs, effectively etc.
103 - Hospitality Today: An Introduction
Helps you understand the broad range of factors that influence and affect tourism. Includes research and marketing methods.
241 - Food and Beverage Management
Shows how to profitably manage a food service operation in order to satisfy guests. Employees learn how to give guests the highest priority as all details of food and beverage are planned, implemented and evaluated.
338 - Housekeeping Management
Shows what it takes to make this vital department. A very thorough detailed text of this important revenue centre.
333 - Managing Front Office Operations
Increase front office efficiency and helps sales grow with the knowledge gained from this course. Includes yield management techniques and the latest computer technology.
304 - Leadership and Management in the Hospitality Industry
Designed to acquaint you with leadership issues facing today's hospitality industry. Includes goal setting, power and empowerment.
465 - Planning and Controls for Food and Beverage Operations
Helps you take charge of the complexities of controlling food, beverages, labour and sales income.
262 - Basic Hotel and Restaurant Accounting
Straight, simplified approach makes learning the fundamentals of financial record keeping a snap. A classic text designed by the best author Raymond Cote.
356 - Managing Hospitality Human Resources
Covers the latest strategies attracting a wider range of applicants, minimising turnover, reducing productivity losses, and much more.
354 - Training and Development in the Hospitality Industry
Shows you how to develop, conduct, and evaluate one-on-one and group training that will reduce turnover, improve job performance and help your organization attain goals.
473 - Hospitality Sales and Marketing
Builds a top-flight sales team with creative, successful sales and marketing programs that really work.
281 - Hospitality Facilities Management and Design
Shows how to handle today's engineering and maintenance concerns. Covers all major facility systems. Saves you money and lots of guest complaints.
**************************** TAB BREAK - ADMISSION REQUIREMENTS **************************
Entry Requirements
At least 5 'O' Levels including English or 2 'A' Levels.
Age: 18 years and above.
**************************** TAB BREAK - COSTS **************************
Get in touch
************************** TAB BREAK ****************************